Hello, readers! Today, I will be sharing an open letter to my
not-so
YA self two years ago (considering that I am still fourteen). Anyways, this idea came from Ginger of
GReads!
where bloggers and authors will write an open letter to their YA self. When I first heard of this, I quickly decided to join because I know that it will give me the chance to look back in my younger years, back when I started reading. So... that's it for my intro. I'm going to move on to my letter now. *
waves
*
(Click on the banner above to see Ginger's introduction post about An Open Letter to My YA Self and for the whole schedule. Also there's a giveaway at the end of this post!)
D
ear twelve-year-old Kyla,
First of all, I want you to know how much you are loved. Even though you feel alone most times, always know that there is someone who'll listen to your random rants about life tirelessly. Growing up, I know that you faced a lot of problems but I also know that you won't let those problems bring you down because you are one of the bravest person I've known in my life. Continue being brave! You'll need that in surviving life. :)))
AND OF COURSE, I know that you recently just discovered a whole new universe through reading novels and that's awesome. I am glad that you started reading novels because, as cliche as it sounds, reading books are a lot of fun! I won't make this letter long, here are some books I know that you'll like: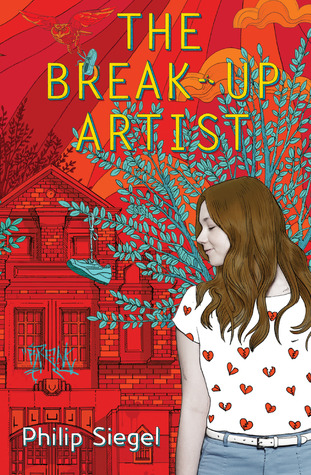 The Break-Up Artist will teach you that "being single is not a death sentence". Don't rush things, especially about love.

Always remember that you don't need a boyfriend to be happy in life!
Just like Sophie, you will change into a better person and realize that life is never about being pretty nor rich. Life is about being thankful for every moment of your life.
You'll relate to June (the youngest sister) in this book because you're cute (HAHAHA, okay) and annoying (I mean it in a very good way) at the same time.
You'll relate to Daisy because she's as brave as you and she also dreams big like you!
Don't worry about life too much, just have faith. Just always remember that your family will be right behind your back to support you through everything. Just keep on reading, books are your friends. They'll cheer you up every single time. Focus on what you have because you'll never know when you will lose them. Appreciate every moment of your life. Live your life with happiness!
Remember, don't let your past define your future. Never be afraid to dream big! Be brave. Be bold. And most importantly, be you.
Lots of love,
Recently just turned fourteen-year-old Kyla
Be sure to join this fabulous giveaway!
• This contest is open internationally.
• Winner gets to choose one of the following books in the photo below.
• Please be honest with your entries! Cheaters never prosper.