Hello lovely people!
If you're following me on Twitter, you'll know that I am a proud supporter of #IndieBooksBeSeen. It's not just a hashtag, it's a movement. By using the hashtag, your book will be seen all throughout the Twitterverse. You might even get reviewers to read your book. It is a totally great help to the indie book community.
Ever since I joined Book Tweeting Service, a site that helps authors get free reviews from various reviewers, I became more open to indie books and authors. I found myself falling in love with indie books. In my opinion, indie books or self-published books needs more exposure. They deserve a chance to be read by everyone because I know that these authors worked hard for their books.
Below are the indie books I have read and loved, so far:
Publication:
September 8th 2013 (Self-published)
Synopsis:
Upon discovering a 1958 book titled "Account of Time Travel on Earth Using Wave Theory," 42-year-old Max Thorning's life is thrown into chaos. Seeking answers to the book's cryptic clues, he discovers Dr. Time, a seemingly benign alien who has control of the Time Weaver, a remarkable device that can command any scene from the Earth's past. Dr. Time offers him a choice to go back into Time, to any point in his lifespan that he can vividly recall. The catch: he can only bring his memories, and can only live the future one day at a time. Follow Max's dilemma as he goes back to his 16-year-old self and tries to forge his destiny into a new one called Life II
.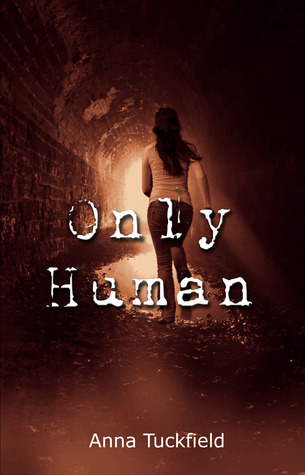 Publication:
September 8th 2013 (Self-published)
Synopsis:
When rising marketing executive Patricia Fowler falls for Paul Blast, a married co-worker, she tries to put her life into perspective—a task that becomes increasingly difficult when she starts having eerie hallucinations. Patricia's dreams of a happily ever after turn into one nightmare after another as she battles threats that go beyond her imagination.
Is her new love behind the torment? After all, his former girlfriend ended up in an asylum.
Or could Paul's wife be more than a bored, spoiled, rich girl?
Meanwhile, the FBI is trying to track down a thief who magically appears and disappears, taking priceless gems and artwork with her.
"Delusional" is a fast-paced thriller that blurs the lines of reality and fantasy, leading to an explosive climax where what you see isn't necessarily what you're going to get!
Synopsis:
A coven of witches hidden by a small town. The secrets buried deep in the past are finally breaking ground. The third generation of coven kids are now faced with the task of fixing the mistakes of their ancestors. With time running out can they save the world from their past? Or will they die trying to save us all?
Author: Frank McManus
Publication:
September 8th 2013 (Self-published)
Synopsis:
Lost in time and dimension, is an island known as Odium. The name Odium came from a great giant who lived when the world was new. The island formed when Odium stepped from the sea. Mud from the bottom of the sea came up under his foot, and remained upon the surface of the water. As he stepped away, a shell cut his foot leaving his blood mixing with the seawater, creating the essence of life, and causing the evolution of the many strange wonders on and around Odium. An Ocean of Dreams surrounds Odium, keeping it cloaked from the ignorant and narrow-minded; an ocean that clouds perception and bends reality causing one to see what they want to see, but not always what is there. Many ships have gone into this ocean never to be seen or heard from again. It is said that this land called Odium holds the keys to our existence, our past and our future. To find the island and rediscover its secrets will bring about a time of great prosperity, wonderment and peace upon the land. However, through the millennia all of the charts and records to Odium have been lost. All that remains are the stories that elders tell to their young at bedtime. Hence, Odium was to remain forever a myth, a story told to children, or so we were led to believe... This is the tale of two extraordinary best friends, who discover a great secret and become adventures. Friends who never gave up, who dared to challenge reality and their own awareness in order to rediscover and explore Odium. For the good of the many, on the hopes of a few, they embarked on a journey of a lifetime.
Synopsis:
Dawn Summers is dying. It's 1853 and as the seventeen year old continues to fade away she has visions of the father she never knew, urging her to fight for her life.
In the small village of Fandova the only medical care is in the form of the mysterious Dr. Moralus who has a known penchant for bloodletting. Thomas, Dawn's fiancé, is warned against inviting his intervention, but feels he has no choice, he pleads with the doctor to save Dawn's life…whatever it takes.
Whatever it 'takes' has some consequences neither of them expected. Now, it's a hunt to the death, with both Dawn and Thomas determined to win.
Synopsis:
Sofia's had a really rough year - busted for cheating at prep school, dumped - dumped! - for the first time ever, and her new non-profit working stepmother is turning out to be an uppity bitch.
She deserves to treat herself. But when she throws herself a birthday party with 20 of her closest friends in Paris and (accidentally!) maxes out her dad's credit card in the process, he's had enough of her attitude. As punishment, he switches her planned gap year touring Europe to one doing community service work with the evil stepmother's relief organization in Guyana.
The rural village of Dabu needs help in every area from education to getting safe drinking water. But Sofia's more concerned about her roommate Callum, the gardening expert, who calls Sofia "Princess" and scoffs at her distaste for sweaty, muddy, iguana-eating, outhouse-using life in Guyana.
Eventually, life on the equator, her work in the village, and especially Callum - with his brooding eyes and bewitching New Zealand accent - start to grow on Sofia. Life is rough in Guyana, but it's roughest on the girls, whose families are too poor to send only the most promising boys in school. They're trapped in a cycle that will keep them from ever making a better life for themselves, or for the village. Worse, Callum doesn't seem to think any of the changes Sofia envisions are actually necessary.
Determined to change the girls' futures, she comes up with a strategy to help them and, ultimately, the village. But what starts out as a plan to convince Callum and her father that she's fallen in love with Guyana, turns into the realization that maybe she's falling for Callum, too. And that by changing these girls' lives, she might also be changing her own.
•
More books will be added soon!
•